Plantain Business In Nigeria
Do you know you can be your own boss earning more than N200,000.00 a month just directing and supervising your staff on what to do in your own company?
Yes, you can be employer of labour instead of enslaving yourself and time at the mercy of someone else. There are lucrative businesses you can do in Nigeria that can earn you the kind of life you'd wanted to live.
It's all about your mind set and the level of determination to succeed. However, there are so many businesses people don't ever think worth a million dollar and one of such business is plantain.
HAS IT EVER CROSS YOUR MIND PLANTAIN COULD BE THAT LUCRATIVE?
OK, let me clear your doubt a little. Go to either Idi-oro or Ketu-mile 12 plantain market and observe the number of Lorries that flood these market with plantain on daily basis. And before 12noon each day, you hardly find plantain to buy from the suppliers directly. What you'll get would be from the retailers. Where do those plantain gone to?
The truth is, Nigerians consume lot of plantain either in the form of dodo, plantain chips or plantain flour (amala). This book therefore thoroughly expose in detail 'the how, the what and the needs' for starting four different types of plantain business in Nigeria. It is equally useful for those who are facing one challenge or the other in the business.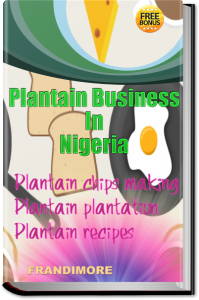 You'll Get To Discover
How you can start plantain chips business with just N20, 000
Procure equipment and raw materials
Where to market the products
How to grow the business to success plain
How to produce quality plantain chips
Color preservation
Taste Formation
Spec formulation
Source of raw materials, Plantain recipes, Production of plantain flour, Cultivation of plantain plantation, Minimum start-up capital formulation. Download of business plan template to further enhance your feasibility study and accurate projection.
Why You Have To Get This Book
Positioning yourself in this flow of wealth creation is as important as liberating you from slavery mentality. You can help yourself today.
This book thoroughly reveals all you need to know about plantain business and how you can make a fortune from it.
Take a step to change your situation otherwise, 'change will change you'. Remember, change is inevitable. You have all it takes to be who God wants you to be.
You can start propagating your own business and start living the life of your dream. The opportunity has presented itself on a platter of gold.
All you need to do is download this book and study it thoroughly, then take action by starting the business.
You may have to embark on feasibility study. A business plan template is available to guide you on this. This template is also useful should you intend to borrow money to start.
The ball is in your court. Play it to goal and you shall surely win.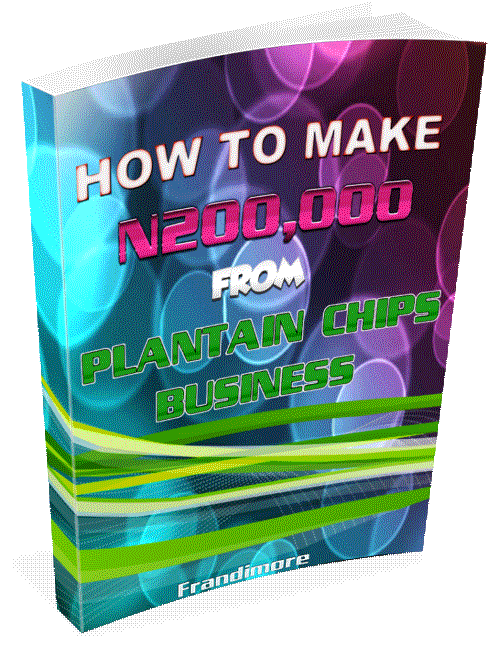 You can start making more than N50,000.00 within 4weeks of operation and then grow the business to make more than N200,000.00/monthly net profit within 3months. All the secrets are revealed in this book in the most simple form.
You are on your way to success, don't get distracted. Stay Focus.
Your Success, My Passion!