The principal foundation of any successful business is align with its level of uniqueness. True as this may sound, represent the success factor of any online business.
This would make your business grow like magic.  But most of our online business endeavors do not have unique communication angle.I've always been part of the advocates that represent blogging as being about branding yourself or your business 'all the way' as the case may be.
This would mean finding ways that would make your business unique and stand out in a crowded environment to gain presence otherwise, you might simply be in a world where people find you less important if they ever come across you.
From the site architectural design, content writing to audience interaction & engagement, service pack and delivery process must all point to a unique identity that is constantly upgraded on all fronts making replication almost impossible. This seems like a tough job to keep at.
Running a business is no difference if we treat our blog/website like business rather than a hobby. If you make your site a business it will pay you as one, but if you make it a hubby, it will treat you as one goes a clique.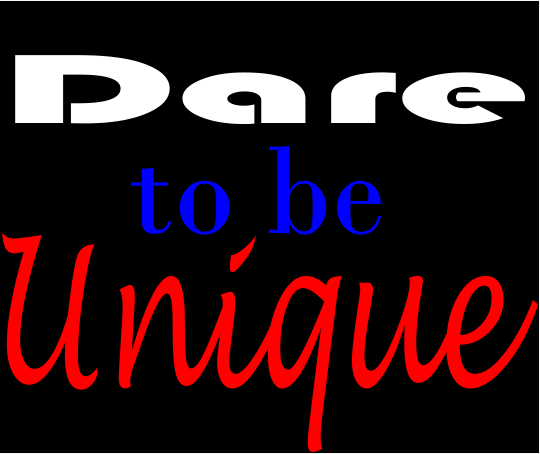 It is important to be unique in a community were million of businesses offer the same product or service otherwise; what is offered would be nothing other than a commodity as far as the customer is concern.
Wait a minute, have you taken time to study why some items or services are expensive and some within the same category are cheap? The answer is simple. One is rare and needed while others are readily available or better still there exist a thousand compelling substitute.
We must offer products or services that are unique for us to get customer loyalty. At best, our offering should be special and delivered like no other. In the same vein, this uniqueness must be understood and appreciated by large enough customers to sustain business continuity.
For instance, when I was planning to setup this website, I had to think deeply on branding and then, evaluated the industry critically before I plunge. So, from the logo structure to content presentation and service delivery all embed a unique line of purpose.
Our goal should be to run, develop and maintain business model in a unique way that guarantee maximum ROI.
Please, dare to make your business unique. Your business can't afford to get lost in the crowd. Remember, four out of five businesses fail within their first five years! What an alarming statistics.
Recreate your business to have a unique angle not yet available. Keep improving on it and be the best at your game by making your unique selling proposition (USP) continually compelling for customer to keep buying from you.

Latest posts by Francis 'Toke
(see all)