Search engine optimization (SEO) checklist is one tutorial any webmaster doesn't want to joke with in the process of continually attracting target customer to their website.
The irony is, most often we tend to forget to flow judiciously with these SEO best practices called SEO checklist.
Why? Because, the list seems inexhaustible and search engine tend to keep changing their algorithm (especially Google).
One thing I have learnt in all is that as much as I serve two masters (search engine & visitors) it is important to create unique and magnetic user experience around my website be it at setup stage, post structure or maintenance culture adopted.
So, what I do is to x-ray critically the best SEO practices that would bring about the best experience first for my audience and then, the search engine spider. Funny enough, I discovered that what is suitable with the spider is also user-friendly.
Below are the most striking SEO strategies I have tried to imbibe from the long and seemingly inexhaustible SEO checklist in my online marketing journey thus far.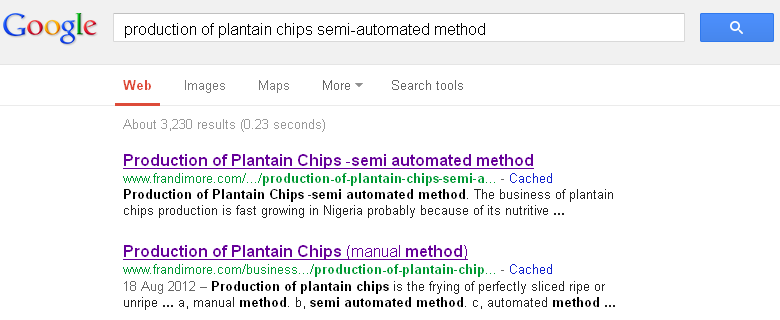 1. Terni Title Tag– Apart from making post title catchy, it must not be more than 70 words long including spaces. Because, I need all the words to appear fully on search engine so that my target visitors can be propelled to click through.
Catchy, keyword rich and readable title will always attract visitors to click. More so, I ensure keywords are closer on title.
2. buy Latuda online without dr approval Meta Description– This is the 160 words excerpt search engine culled out from post content and is displayed below the title on search result.
To further catch the attention of visitors, the Meta description should be sensitive and direct giving them the impetus to click. I would always ensure the keywords I optimize for are present here.
3. Page URLs– It should not be too long and must contain keywords. However, page title would invariably be the page URL. But thanks to WordPress that incorporated the option to edit post URL. This tool is an opportunity for me to make long URL's short, direct and keyword rich.
In the same vein, I make use of the tool that allow me remove date on page URL making my posts look fresh, unique and relevant at all time devoid of seen as old content.
4. Content Optimization– Content must be stirred to reflect a unique angle because; nothing seems new really except the one you're not aware of. But content with detailed explanation on the topic treated would provide the answers to the need of audience. After all, they clicked through with the hope to find what they wanted.
I should not disappoint them; otherwise they will look elsewhere at my peril. Linking to other relevant and quality resources is strength and genuine service, because no one is an epitome of knowledge. I should not forget to optimize content for targeted keywords as reflected on the title.
5. Unique Content– It has been said over and over again that content is the king. I would like to re-phrase this slogan as unique content is the king. Search engine seems to favor the first website to post about a trend. Though, doing it better from a new angle can also earn a #1 rank.
Nevertheless, content must always be seen from a unique point of view. Don't copy content from another source and publish it on your site.
For me, it diminishes reputation except the site is made for Google Adsense. Rather, I'll read the content, digest it and put up my own from the angle of my understanding or link to the post out rightly if adjudged detailed enough.
6. Easy to Understand Page Content– I have not served my audience if they don't understand my content or website structure. Effort must be made to use simple words that people can easily understand.
Grammar composition should be simple, straight forward and easy to grasp. It is important to know who my audiences are and those I intend to woo into the fold.
From this knowledge, I'll figure out the tone of communication that would work best. Generally speaking, people prefer simple but correct English. After composing a post, I read through aloud then, use Microsoft Word to correct spelling mistakes and grammatical errors.
7. Image Optimization– Apart from the fact that search engine spider and visually impaired people need alt. tag to read an image on post, I feel it's a good practice to always label image this way because, it further tells visitors what the image is all about and the relationship it has with the content.
Also, it's one of the best ways to enhance the strength of keywords.
8. Word Count– I do not really give a thought to the number of words on my post, but I discovered that I do have long content whenever I plan to optimize for a particular keyword. 250 words may pass for a post, obviously not the one optimized for keyword that is #1 rank bound.
Long post should be broken down into sub-heading and provision for print and PDF downloadable version should be provided in case visitors do not have the luxury of time to read it online.
9. Keyword Tags– Even though it has been said that search engine (Google) do not place any importance on keyword tag, it's still a good practice to add them on post content.
It would help visitors understand content at a glance from keyword perspective. I list keywords from the longest to the shortest in length.
10. Underscores and Dashes in URLs– Dashes help to separate and group words in compound way while underscores are alpha sign that exist on its own. Much has been said about this by Google.
There really exist differences between underscores and dashes. These tutorials have helped me understand the proper use of dashes and underscore from SEO perspective.
11. Easy Navigation– It would be a disservice if customer is allowed to lost in the midst of paths while navigating pages of my website in search of something probably an information.
To ensure this does not happen, it is necessary to provide links at visible areas to major stream of content and services.
12. Footer Optimization– To us, the footer is another mini site just like side bar where useful links are displayed. The footer content should be enough to engage visitors so much so that it creates an experience.
13. Keyword Strategy– This is more like a post on its own than I can share within few lines. However, we do keyword research relevant to our niche and use keyword tools like Google or Wordtracker to expand, inspect and analyze them before committing our time and resources into it.
Our major keywords are used across post creating relevancy and efficiency in the midst.
14. Clean Code Structure– Flash and JavaScript's can hinder search engine spider from accessing content which otherwise would have been indexed.
Thanks to SEOMoz who reveal this to me in his free eBook titled Beginner's Guide to SEO. Right click on any of your web page and select 'view page source' to see the code that make up your site.
Want to look at your website from the eye of search spider? Click here and enter your site URL.  Minimize the use of codes that can serve as impediment to your rank on search engine.
15. Ensure No Spam Tactics– Severe penalty is what we'll get if we spam. Run away from sales of automated backlinks, automated submission of site to directory and search engine, automated ping that is not controlled and so on.
All these may bring short-term result, but what become of the site when algorithm change their 'module operandi' and penalize sites that cheat. This they do periodically without notice.
These are my SEO checklist strategies I'll continue to keep while serving my visitors and the spider. One thing I love about SEO is that it offers absolute free traffic unlike other forms of advertising (PPC, CPC, Banner Display, and Offline Advertising). But, you have to be committed and work hard to see good result with time.
Nevertheless, we shall remain dogged to truly serving the need of our customers, visitors and the spider. This is the force that has being keeping us thus far. What is your take on this SEO checklist?
Image Credit: webseoanalytics
Latest posts by Francis 'Toke
(see all)