The rate at which people shop on the internet is increasing exponentially. The fact that they can sample different options and get in-depth information about products and services before they buy couple with the opportunity of getting the order delivered to their door step without leaving the convenience of their home or office would continue to make online transaction the best option.
This trend have change the way we connect with customer and alter they way we do business.
Business no longer compete only on the basis of location. Your business location could be in Nigeria and your competitor can be in New York City.
Distance is no longer a barrier. These have been made possible through the power of advance technology called 'internet', where people can get any information they want and also connect with businesses and people even on-the-go (a new world that open before us endless possibilities).
These people are the prospective customers we expect to patronize our business. This is where the need for a website comes in, because website is the platform where information are published, the ground where online transactions are done and a place where people of like minds can exchange ideas.
If your website does not get found on the internet, you'll be loosing great deal of customer. Gone are the days where business relies solely on commercial advertisement on radio, television, billboard or Yellow Pages to spur people to go straight to stores and make purchase. The trend have long changed.
The people you try to market to now go a step further to find-out why they should buy from you; educate themselves better about the product or services you offer; get the best price possible; the best transaction experience; e. t. c.
They use search engine and social networking sites to link websites where they explore these options. This is what Google calls the 'zero moment of truth'. It would be suicidal if your business does not have a website in this advance digital age.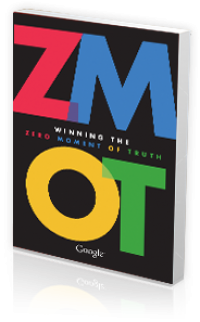 But, you have the opportunity of making your business accessible to prospective customer online if you build a website that attract, engage and convert audience.
Website can really do much more. This would take me to what website can do for your business.
What a website can do for your business
1. It connect your business (product/service) with prospective customer
Your website has the capacity to connect your brand with prospective customer.
When they use the keyword your business have been optimized for on search engine and your website rank #1 for that keyword or when they simply type into the search engine box your brand name that is used as your website domain name, (for instance frandimore).
The link to your website would be presented to them. It could also be through a buzz you created on social media sites like Google page, twitter, Facebook, etc.
2. It showcase your product and service
A website is so large that it can contain all your products and the services you offer. All that is required is to get attractive image of the products and provide user friendly navigation path that can produce great user experience.
3. Global connection
A website helps bridge the gap distance can create around business. Unlike a local shop or office, website is not limited by distance or space, helping your business to go anywhere there is internet connection in the whole wide world. One way to take advantage of this is to engage in sporadic online marketing.
4. Accessible 24/7/365
Website is always accessible anytime, anywhere, any day. That is why you can continue to make money on website even when you are sleeping and snoring. Just get downloadable product like eBook, music, video or software and you are done.
All you'll guide against is site breakdown which may happen if you host your website on cheap hosting package. Nevertheless, it is expedient to monitor our website delivery efficiency irrespective of the hosting platform.
5. Website will help your business build credibility
A small business with wide online presence would be perceived as big company. In the same vein, a useful website that is user friendly and delivers more service than expected tends to build credibility around itself.
Website helps bring about these experiences in a whole lot of ways from up-to-date content to mobile experience; delivering sincerely quality and genuine service in a way that make customer keep coming back for more, would no doubt build credibility.
6. Provision of customer dialog point
A website is a veritable tool that can be used to answer customer questions generated maybe from contact form or comments from published content on CMS (Blog).
These questions can be collected and answered on a specific page that could be called frequently Asked question (FAQ).
Without a website, it might be impossible to get this done efficiently especially if there is always a need for update which could come up from time to time.
7. It keeps your customer updated
When there is a change in service delivery or product description, website is about the best tool to use to communicate such changes in an elaborate way. Such that when feedbacks are generated, responses are quickly replied and updated via FAQ page.
8. Improves customer service
The fact that several automations are possible on website makes it better than human inclined customer service. Responses are instantaneous and direct.
For instance, our service custom forms are automated with pre-emptive messages via an auto responder while specific needs are attended to via telephone calls, email or in person. Also, the integration of chat room on website makes it superb for customer service.
9. Effective for marketing campaign
Website is the cornerstone of any online marketing effort. The expected conversion has to take place on a website going by the new trend of an average customer buying circle in the current digital world.
10. A website is an investment
It is for this reason that website are marketable when you put them on sales. How much do you invest on your website to make it worth the quality of your business or the reputation of your brand? Website design is an on-going thing.
You keep updating and upgrading continuously so that it can meet specific needs as business grows and expand.
So, you don't have to change your business website as it grows, all you need do is keep investing on it and you will continue to reap the dividends.
What do you think about your website or getting one for your business?
Latest posts by Francis 'Toke
(see all)