Creating twitter business account is another potent way of ensuring product and services are well communicated across social networks. Twitter indeed is a veritable platform to do this going by the number of people who have found it useful to connect, share and disseminate information in jet speed.
To have a successful market circle on twitter, branding must be a watchword among other things, both in design and style of dishing out rich content to followers. But twitter does not really create an open platform for this like Facebook business page until recently where a column was created to showcase a medium size cover image that also highlight brief information on profile data.
However, twitter users especially the ones for business purposes have devised means of marketing their products within twitter background that also reflect their brands. Although, this was a tip off from twitter background optimization and some other twitter add-on developers insight.
It is important to stand out in the crowd to be noticed and engage audience so as to serve their needs. Below are some of the tips and tricks I feel you can adopt to optimize twitter business account to professionally showcase your product and services for marketing purposes.
Setup a twitter account. A twitter business account must be setup which is just like the normal personal account. Most time, it is better to separate a business account from personal one so as to be able to tie content delivery around product. This depends largely on your target and kind of business. For instance, Frandimore maintain a single account because the business is tied around me, but tweets are strictly on business.
Upload Profile Picture. If a separate account is setup for business then, the profile picture should be branded logo of the company or at best the image used as favicon on website. This enhances brand communication and easy identification. Please, make the image simple but unique in design.
Username. The user name or 'twitter handle' should be the company brand name. In our case, frandimore is our brand name and that happens to be the company's registered name. So, our entire brand revolves around it.
Bio information. This is an opportunity to concisely tell people what you do or the service you render in about 160 characters. Be creative in writing sales pitch statement that would either earn a visit to your site or a worth-to-follow click.
Website URL. It is imperative to include the URL of the company's website or a link to a page where products or services are showcased.
Background design. This is one of the major juices in twitter customization. So many businesses have tried one design or the other, but to me they either interfere with twitter interface or are not well integrated into twitter page format. So many developers and applications have come up with varied design solutions. Some free while most are on premium basis. But, it is possible to effortless create a design that will fit into twitter page making it a whole unit. Take a look at frandimore twitter page.
To have such a twitter out look, just design something that represents your business brand on either Pho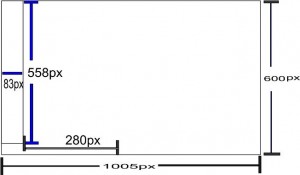 toshop or CorelDraw in 1090pixel by 600 pixels or 1090 by 900pixels for wider screen systems. The sides should be 83 x 558 pixels. And you are done. To upload your design to twitter, go to settings, click on design and navigate to background, click on change background and choose existing image. Upload the image and click save settings. You'll see the background change to the image uploaded automatically. Don't forget to save the image for web after creating the design on Photoshop or CorelDraw.
Color Scheme. It is fun to also change background and link colors to reflect total unique brand. You'll find this setting just below the background image upload button. Ensure you type in the correct color code. You may follow this link to get varieties of color codes.
Contact us should you need help in this regard. We shall be glad to assist you even free of charge.

Latest posts by Francis 'Toke
(see all)