Of what use is a quality and attractive website if people can not access it or when they don't even know it exist? But, you can open the flood gate of traffic only when you market your website to targeted customer.
Let me convince you a little. Do you know that high quality product does not necessarily guarantee high sales turn-over if it lack the right marketing drive? It then implies that good product don't sell, it is the brand inclination brought about by extensive marketing that makes the difference.
In the same vein, a website that have been designed and optimized to attract and convert may yield no dividend if there is no plan of making it accessible to people that can patronize it.
That is why it is imperative to market your website where your prospective customer congregates if you desire the website to do what it has been programmed to do.
The task now is how to ensure we connect our website with the people we want to serve. The solution is quite simple. There are steps to take and things to note that work in array of connection to form a whole unit- Traffic.
Ways of marketing website effectively
1. Identify where your prospective customer hang-out online
This is about the first thing to do before applying any marketing strategy. You wouldn't want to sell ear-piece to a deaf man or web design services to people who doesn't know how to operate a computer let alone browse the internet.
Specificity is important if we want to convert as much traffic as possible. People use the internet for different purposes and they get the result they desire.
For instance, majority of people use popular search engines like Google, Yahoo, Bing, and AOL to find information, products or services. But you need to know the terms they use when they search for your product and services. There are rules that can aid you on this which I'll discuss later on SEO.
People's sense appeal to content and compelling images relevant to your industry can be used to drive specific traffic to your website for free on social media site where audience hang out with friends and loved ones.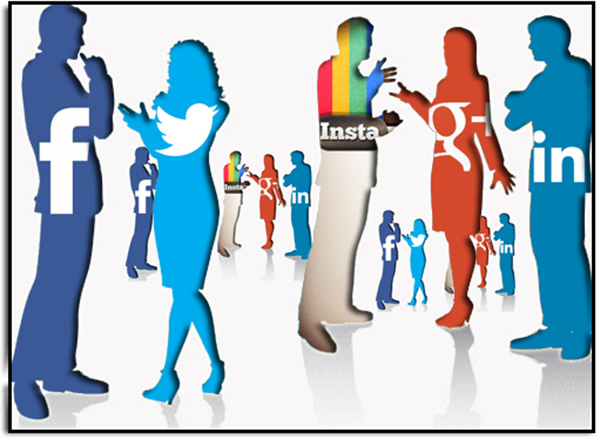 Image credit: kathleendeggelman
2. Content marketing (Blogging)
Any website that does not incorporate a blogging software like WordPress on their website as an integral part of their marketing effort under-rated the influence of information on business growth in the current digital world.
The reason is simple. People want to have fore knowledge about our product and services before they make purchase. They want to educate themselves about the pros and cons and of course the price options available. They also want to evaluate your command of authority within your niche to earn their trust.
These are some of the basis for taking the decision to buy. You therefore stand the chance of using your blog as lead generating tool where conversion process begins. If you provide useful information your audience are looking for and then optimize it for search engine, you have set your business on faster pedestrian better than your competitors that are not doing so.
However, you have to position your blog to convert readers/visitors to customer by providing:
– Useful, relevant and engaging content.
– Links to product page.
– Call-to-action buttons at prominent locations.
– Interact with audience by responding to comments.
The more you update your blog with new content the more the chances of getting traffic.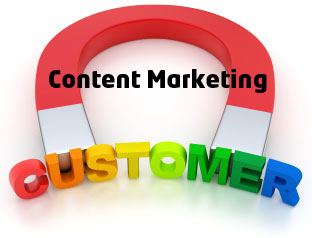 3. Engage in search engine optimization continually.
I so much love SEO because the traffic is super targeted and unbelievably free. It is the surest way to market your website for free. It is neither hard to do nor takes time to get good result (at least on WordPress I know) as insinuated in some quarters.
All that is needed is to apply the numerous rules to your content development process and site navigation structures and then follow strictly SEO best practices. Your content will not only rank among the first page, but also attract more clicks. Remember to treat your website as business so that it can pay you as one.
Follow these SEO tips and see your traffic improve tremendously.
# Keyword research: Before you put pen on paper or type a word, always do keyword search using Google Keyword Tools or Moz's Keyword Analysis Tools. Doing this would help you refine keyword usage, apply long-tail variation and know the expected traffic through estimated search volume per time.
# Long Tail Variation: Generic keywords like the main title of this post (how to market your website) are harder to rank for. But if you work in long tail keywords into the copy, you'll be able to rank better for multiple keywords.
When I was researching on this post on Google for instance, I found long tail variations like 'On Google', 'On Facebook', 'On Twitter'. I ensure these words are included in the body of this content.
You get these variations on suggested or related search result highlighted in bold letters usually at the bottom of search table.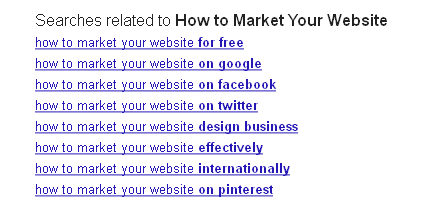 # Write post that attracts: The caption of news would determine your urge to read or listen. The news editors do this better in the way they coin out their headlines.
They always ignite our interest to read their news. This quality is what an average blogger/copy writer should possess. Content title should be able to draw people's attention to the main post. This is from human perspective.
From SEO angle, Moz advice that title tags that have keywords featured at the beginning rank better than those at the far end and title text composition should not be more than 70 characters including spaces. WordPress SEO by Yoast would help guide you on this and Meta description.
# Meta description: This is the text that shows below post title on search result table. This text should further spur audience giving them reasons why they must visit the content page. Don't forget to include your keywords and the characters should not be more than 160.
# Content must be useful, relevant and engaging: This is particularly important if you want audience to interact with your content, share it across their networks and look up to you for advice within your industry.
Your content must give workable solutions to their perceived problems. Use relevant images and data to drive your point. Blend the content sparingly with targeted keywords and long tail variations.
# Optimize images: Compelling images have the capacity to drive traffic to your website if the title and alternate tags are well targeted because images are searchable.
# Back links: These are the links that point to your website from other sites. Search engine algorithm has been pre-programmed to consider this factor in its ranking methodology. It is a general believe that website reputation is determined by its link popularity. To get sites to link to yours, you need to:
1. Write shareable content
2. Engage in Guest posting
3. Submit your post regularly on Digg, StumbleUpon, Slashdot, News vine, Reddit. All that is required to submit your post on these websites is to have an account with each of them and also cultivate the habit of submitting other people's content you find interesting.
If you want to engage in link building, it would help to use Open Site Explorer to evaluate website link popularity and reputation.
# Internal links; Internal links are equally an important composite in ranking factor score and should not be handled with levity. You can use a post that is highly ranked on search table to boast a new post by simply adding a contextual link from it to the new post. You can also point multiple links to a product page to make it rank better or link to it from the home page.
# Avoid too many JavaScript and iframe: Use these codes only when they are extremely necessary to create effects that are user friendly.
# Ensure your website pages load fast: It is a common believe that Google favor sites that load faster than those that don't. If your website runs on WordPress, you can install W3 Total Cache plugin and set it optimally. This will do the fast page load magic.
# Submit your website URL to search engine: If you want your website to quickly get found on search engine table soon after creating it, submitting the site home page URL become inevitable. Ensure you submit it on the most popular search engines like Google, Yahoo, Bing, and AOL when you have contents on most of your pages.
These are some of the SEO tips you can start implementing to market your website for free. Download Moz SEO eBook for comprehensive tutorial.
4. Share your blog post on social networks.
Content go viral easily on social media sites like Google, Facebook, Twitter, Pinterest, etc.The success secret is posting engaging content attached with compelling images. Once you know how to apply these weapons, you will no doubt influence and dominate your audience.
The most interesting thing is that people you don't know will help you share the content across their fans making your website go viral. The style of marketing your website across different social networks may vary because each has their peculiarities and mode of operation. For instance;
On Google: You could create Google page and start posting your blog post on it. A link back to your website is just a click away. There is no text limit on Google page but, you'll want to post only the introductory element that is strong enough to make them want to go to your website for details.
On Facebook: It is necessary to create a facebook business page for your brand and then excite fans with both your content and images. All you have to do is copy the blog post URL you want to post on Facebook page, paste it on the status update box and watch Facebook pull the content and the image automatically. You also have the option of writing something that would compel your fans to visit your website. This is just a tip on the iceberg. Check how to get traffic to your website from Facebook for details.
On Twitter: Twitter have limited text composition of 140 characters. Even at that, twitter is the best social platform for brand promotion. The general rule is 'keep it simple and concise', providing room for retweets without breaking the original content. A link to content source is always included. To get good result from twitter, you need to work on getting followers. You may use Socialflow to maximize your marketing effort.
Tips for sharing post on social networking platforms;
-Don't forget to include compelling images.
-Make it convenient for visitors to share the content on your website by providing social sharing links especially on your blog and email.
-You may use dlvr.it or Hootsuit to post content automatically.
It is equally important to submit blog post on sites like Digg, News vine, StumbleUpon, Slashdot, Reddit. All you need do is to open an account with them.
5. Retargeting
This is a powerful marketing strategy that can make your prospective customer be forced to visit your website over and over again. Retargeting is just a means of ensuring people that have visited your website keep seeing your advert on other websites they visit. The idea is to compel them to visit again. This time, with dependable vote of trust and credibility. You know, conversion doesn't happen most of the time on the first visit.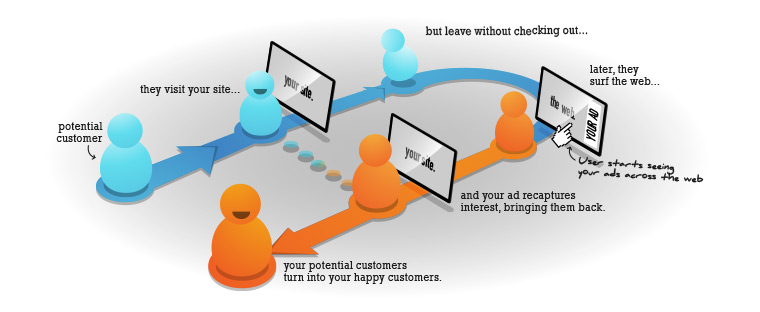 6. Email marketing
Email marketing has been existing for a long time and still remains a very potent online marketing tool. If you are on WordPress, you can use Wysija plugin combine with Action Magic plugin to drive your email marketing effectively. Give audience/blog readers reasons to subscribe to your newsletter.
For us apart from placing the subscription box conspicuously on our website, we also give out a free eBook and deliver our blog post update on weekly basis to our email list.
7. Bulk text messaging
No one ignore a peep sound on their phone. That's what makes text message a strong marketing tool. Text message delivered on phone is a guarantee that the recipient will read it. The action you expect them to take will depend greatly on the call-to-action.
The simple rule is to create an urgent need that would warrant them to visit your website through the link provided at the end of the message.
With Frandimoresms, you don't have to worry about getting phone numbers of potential customers in Nigeria. We have software that generates valid Nigerian phone numbers. We also ensure your message is delivered in jet speed. We have pre-composed business text messages you can use for marketing purposes.
8. YouTube
Video marketing will soon become the most powerful and result oriented online marketing tool in view of the gradual dominance of mobile internet usage among potential customers. YouTube have consistently pride itself in that industry.
If you know how to shoot a video, maybe about your website product or services or FAQ and then upload to YouTube, you'll be dazed by the traffic it would direct to your website couple with the fact that video can be indexed by search engine. YouTube is indeed the online destination for anything video. YouTube viewer stats attest to that.
To get maximum exposure and subscriber, the video must be engaging and shareable. Always provide undeniable reasons to visit your website at the end of the video clip. However, YouTube allow advert placement on other uploaded videos. You can target the ones related to your industry.
The opportunity for traffic is actually enormous if you do it right. There are video editing software that can enhance your video quality and viewer experience, e.g. Corel Video Studio Pro X6
9. Offline efforts
There are numerous ways through which we can propel people offline to visit our website.
– We can include our website URL on our company's printed documents like letter heads, business cards, brochure, calendar, etc.
– Design a beautiful hand-bill for the services we offer on our website and distribute it in places where our targeted audience congregates.
– Make website URL prominent on TV and radio advert.
– You can even design T-shirt or souvenir with your website URL conspicuously printed on them.
10. Hang on big brands
One of the ways to create maximum exposure for our website is to identify and connect with big names within our niche and establish symbiotic relationship with them.
Imagine connecting with Mashable, TMZ, TechCrunch or HuffintonPost. Nothing goes for nothing. You need the traffic they have; you should also be ready to part with something you have that is beneficial to them. It has to be a win-win thing if you want to get their attention.
You may think you don't have what they need. That's not true most of the time. You could offer to advertise their product on your website or write guest post on their website.
What other method do you know or use to pull traffic to your website? We want to learn more.