It is a great idea to auto link blog posts to social networks like Facebook,  twitter, MySpace because, they have large communities where targeted audience converge.
Apart from this, their platforms are blog friendly in that, they have inbuilt applications for optimum content delivery. Most importantly, friends on Facebook or business page fans or followers on twitter will automatically form part of the readership base.
Below are the procedure on how to auto link blog post to Facebook, twitter and other social networks through twitter feed, Ping.fm and dlvr.it that I have tested and certified OK.
Twitter feed
Open an account (sign up) with these social networks (Facebook

, twitter, My Space and others). I expect you already sign up and have built list of friends and followers on these social networks.
Sign up to twitterfeed or sign in with Open ID by using your blog email and password if you are on blogger.com.
Syndicate your blog by typing your blog URL and the code below into the space provided.
Code: feeds/posts/default?alt=rss
So, when you add your blog URL it becomes;
http://blogname.com/feeds/posts/default?alt=rss
Test rss feed if the code is active. It must show OK√
Choose which social network you want to link. You can link all the available networks but, you must take them one after the other. When you have chosen one, it would prompt you to sign in for 'auth authentication' and to allow syndication.
If you have a page on Facebook for instance, the application will prompt you to choose your desire landing page for your posts.
You may fine tune post delivery system by using the advance settings just at the base.
The key functions available are;
Uupdate frequency
Post content
Post link
Post sorting
Post prefix
Post suffix
Keyword filter.
You can set which keywords to deliver, time interval between post, tag, etc. I suggest you set post delivery to just the title of post. And you're done.
Start publishing insightful and quality content on your blog. Wait for about 15mins before you check the social networks you setup for post delivery. It would have been delivered automatically with a link back to your blog post.
Dlvr.it
Dlvr.it is similar to twitterfeed in operation except for some differences in settings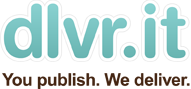 and no code is required.
As usual, sign up on dlvr.it.
Copy and paste your blog feed and follow the procedure.
Signify which social networks you want it to deliver your posts. It will prompt you for authentication and to allow delivery of content to pages specified.
Adjust settings to your taste and mode of delivery. Available options to choose from include feed update, item text, filter, scheduling, location and advanced.
Activate it after setting all the parameters for delivery. The beauty of dlvr.it is that you can also choose to post content from other blogs/websites you consider relevant to your niche or good for your friends and followers in as much you have the site's or blog's URL feeds.
I used it on this site twitter page and the delivery has been wonderful and insightful.
(UPDATE: Ping.fm is no longer accessible!)
Ping.fm
Another versatile medium you can auto link blog articles is through Ping.fm. It has more social network coverage and really simple to setup. Follow the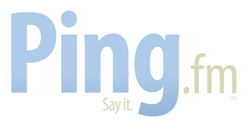 procedure below and you'll be done with automatically posting your blog updates to all the social networks you belong.
Go to Ping.fm and sign up for an account.
Choose the social networks you wish to auto link blog post. Follow the process for activation.
Click done when you are through. Repeat this process for another social network you wish to choose. It is that simple.
However, you may want to set the delivery of your updates to your networks. To do this, go to setting on admin dashboard. You'll find all the parameters and even do much more. The platform is user friendly and easy to use.
I'm yet to use this platform but, I heard good response from co-bloggers around. A plugin for this application is available on WordPress. Just install it and you are done. This should not override manual sharing.
Contact us  if you do not know how to go about it. We shall be on hand to help you. Best of luck!

Latest posts by Francis 'Toke
(see all)