You need to source for ways of directing free traffic to your website even if you have the money to pay for advert on Facebook, Twitter or Adwords on Google through provisions like PPC and CPC.
Paid advert can get very expensive with time especially on search engine platform. The most painful aspect again is that the cost may not in any way equate the returns you get in terms of lead that convert to customer.
Though, people have argued constructively that the brand exposure an average targeted advert directs to a business cannot really be quantified. And that these targeted audience will not only buy from that brand when they are ready, but can also refer others to it.
This fact may sound potent, but the truth is that it rarely plays out that way in reality. You'll discover that you still need to do lots of retargeting using various channels in order to keep attracting them (prospective customers) to your product or services until they are ready to buy. This process again cost money.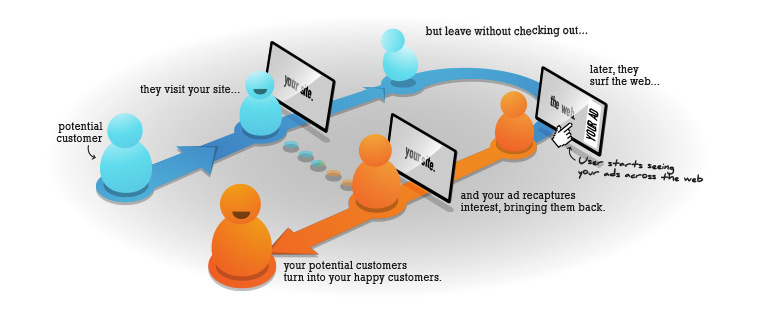 The main reason why you advertise your business is because you want reasonable percentage of the number of people you targeted to patronize your product or services. It is a cop-out if you do it for brand exposure.
Big establishments may still afford to do this, but it is absolutely not the path to toll for small businesses and startups on low budget. Diversifying your traffic source between paid and free is important for effective cost management.
What is free traffic?
Free traffic as used in the context of this post is the unpaid exposures that direct people to your business or website.
Internet has made it possible to find legitimate ways of getting free traffic using channels like search engine and social media platforms.
Search engines like Google, Yahoo and Bing are really the source of massive free and targeted traffic. It is therefore logical to say that to get free traffic; you have to satisfy the needs of search engine and social media platforms.
So, the points I'll be sharing with you would be something more of On-page and Off-page SEO.
In bid to be as practical as possible I'll be sharing tactics we have used repeatedly to get free traffic that has helped us over time to gain traction in business.
1. Quality content
The major reason why a business website maintains a blog is to create the platform to offer quality, insightful, unique and up-to-date information tailored towards solving a perceived problem of a targeted audience.
So, quality content is all about offering solution in the form of article to something you know, tried and sure about or a medium of product interaction, feedbacks or update with customers.
It could be a recycled solution tackled in a different perspective. When you publish this type of articles regularly, people will definitely want to keep coming to your blog and they may even bookmark or subscribe to it.
If you have good content, most of your articles may rank among the first top 10 on major search engines like Google, Yahoo or Bing when those articles are properly optimized for search engine.
Apart from SEO content, your writing style must be done with the intent of communicating and engaging audience. When you compose blog post, picture yourself standing before people in front of a classroom teaching a subject you love.
Try to build a voice that is distinct throughout your blog post and show that personality trait in your writing style. I call this 'content branding'.
Download a free eBook titled 'Make your Content Pre-Sell' by Ken Evoy if you want to improve on your writing skill.
Before you start writing, ensure you get the title right for search engine. Make it unique as much as possible. You may also download a WordPress plugin that enable search engine friendly post title.
You may have to research on the article so that you can deliver useful and up-to-date information.
All this is about using what you know to build trust around your brand. Your targeted audiences are ready to buy from you over and over again when they are fully convinced about your services.
2. Write at least 10 season-less 'how-to' articles
'How to' articles are posts written specifically to teach audience or blog readers something. It should be solution that is needed within your niche and should not be time dependent.
The article you are reading now could be considered as one, so also is the write-up that educates your clients/prospective customers about your products or services.
You really need to write such articles because they will form the bedrock of your blog. Strike on the challenges of your targeted audience or peep into what they search for.
You have to do this research, maybe on Market Samurai or Google keyword tools in order to know what to teach. You may also visit blog comments and forums to know what people are saying concerning the problems they have.
You have to do thorough research on what you want to teach and ensure you have tried it in and out. It makes it practical and real when you share your experience and challenges on what you know and teach.
3. Use long tail keywords to increase content reach
No matter the number of monthly searches for the primary keyword phrase you want to target on your content, using long tail keywords would provide the opportunity for mixed variations you can rank for effortlessly. This would add up to your content exposure.
One of the easiest ways to find these long tail keywords is to leverage on Google search table to get the LSI keywords for the main keyword phrase and then sprinkle them sparingly, but naturally on your content.
4. Enhance your search traffic with On-Page SEO
It is important to optimize your content for search engine so that they can rank well on SERPs.
There are known factors that can help boost the rank of your content on SERPs. Amazingly, they are so simple to implement.
All that is required is for you to make it a 'must-do checklist' to follow whenever you update your site or write new blog post.
This checklist includes;
– Apart from writing compelling title, ensure it contain the primary keyword phrase you want to target.
– Title should not exceed 70 characters including spaces, comma and full stop.
– Wrap title with H1 tag.
– Meta Description should not be more than 150 characters and should contain the keywords you targeted.
Click here to get the full list on Brian Dean's blog.
5. Integrate schema microdata on your site
This is just a way of adding 'rich snippet' to your Meta description on SERP which would make it display more prominently and that could boost CTR.
Apart from this, it can accelerate the indexing process of your web pages if properly implemented. If you're in doubt of how implementing schema markup will add value to your SEO effort, you may read this frequently asked questions.
However, it is very easy to add these 'vocabulary tags' that would make search spiders understand and interpret the content on your web page better. The only down side is that it would have to be done manually on per page basis. Watch the video below to get started.

It would be a lot easier for new sites with fewer web pages to do this, but no doubt a hell of work for websites that already have hundreds or thousands of posts. This does not really mean that you cannot still find a way around it.
To get this done, you can use a WordPress plugin called 'Schema Creator by Raven'. Don't forget to use Google structured markup test tool to check the formation and see if it is validated.
6. Be committed to publishing new blog post per week
The advantage here is that, as a beginner you have to increase your blog relevancy and optimization in order to get targeted traffic from search engine because, search engine love meaty site and rank them better.
Also, the audience you are trying to build must see reasons to visit or subscribe to your blog.
Not all articles must be season-less. This makes it easier to post anything you consider useful and valuable in whatever length of words that would make your audience understand your message or solution.
As you begin to gain momentum, you may decide to reduce your posting pace to 2-3 articles per month. This depends greatly on your niche and the competition around it.
7. Link blog post to major social networks
The interesting thing about linking blog posts to social networks via twitterfeeds or dlvr.it is that, whenever you update your blog, the posts are automatically delivered on the social networks you link to.
This will make your friends and followers have access to your new post almost immediately thereby forming part of your blog readers. It will also save you the time and stress of posting to these networks manually.
Facebook for instance, has 'News Feed' which allows post to be seen by other friends. It's like the homepage of a website. And that is where your content will deliver on whenever you publish new post. There is a link back to your site at the convenience of a click. So also is the link shared on other social media platforms.
It is important you know the time your audience on social media interact the most with your content and ensure you post at that time. Don't forget to include compelling image that resonate with the content.
People interact more with content that has an image.
8. Submit your website to major search engine
Search engine is the source of the highest free traffic as mentioned earlier. They do not only bring tons of free traffic but target audience, once your site is ranking among the #1 for any particular keyword. If you don't allow them to crawl your site there is no way they can rank it accurately.
So, you have to submit your website URL for index with the major search engines so that your blog posts and pages can be crawl and indexed appropriately. Major ones are Google and Bing.
Other search engines use these major ones as portal. Should you want to submit your URL manually to these search engines (which is the best); below are the link to some of the popular ones.
Google, Bing, Yahoo!, Alexa Web Search.
Submit your site URL just once and be rest assured that it has gone through, though it may take awhile for it to be index. Just be patient and don't keep submitting multiple times. This may flag your site as spam.
However, it is expedient to do more than just submitting your site URL. Why not go a little further to open a webmaster account on Google and Bing. It would help you see your site the way they see it through in-depth metrics you can study within your account.
Note: Avoid too many java scripts on your site. They are capable of clouding search spider from reading your content.
9. Comment on other blogs
Commenting on other blog post especially of the same niche has the tendency of pulling free traffic if done genuinely. Give honest and sincere comment either in form of question or advice.
Ensure you understand and have digested the article you want to comment on so as to give accurate, objective and credible opinion.
When you do this often, you'll discover that people who patronize the blogs you comment on may want to visit your site.
The reason is simple. They would want to know more about you and probably strike a relationship. This is good for business.
Setup a Gravatar to display your picture beside your comment automatically. This may enhance the impetus to click through to your blog if they find your comment useful.
10. Guest blogging
This is one of the smartest ways of getting absolute free traffic that has the potential to boost your brand credibility within the blogging industry.
It took awhile before I was allowed to guest post on other sites even though we know the importance of it. The reason is that, this blog was solely created to help our clients find solution to likely problems or challenges or features they may like to include on their website.
I've written a guest post on just one website and even that post is still on queue for review. But, this is the direction I shall be intensifying effort on in the coming year.
However, guest blogging can be very helpful from both SEO and brand point of view. The only challenge is that you must be careful about where you guest blog because Google algorithm seems to be clamping down on it.
Most blogger publish blog post on other site primarily for the backlink (SEO), but that should be about the last thing to consider.
It's even better to have a 'nofollow' link on your signature. But when people find your content interesting and useful, they would find your site and link to your post.
This carries more weight and authority than skimming your way through the competition.
Just ensure you look for high PR sites with lots of traffic and good track record within your niche that accepts guest post. Click here for list of sites that can get you started on a good pedestrian.
Conclusion: In whichever way you look at it, free traffic from any source is a big plus to your online campaign effort. You also stand a chance to convert them better if the traffic source is search engine.
The reason been that they send targeted audience to your site that are either at the verge of buying or just seeking for information about product or services they desire.
Irrespective of the buying stage they are, you stand a good chance of wowing them to your brand. All of this at no cost on you if you follow the points highlighted above judiciously.
No doubt it may take awhile to notice any appreciable value especially if you're just starting out on these techniques, but you'll definitely reap the reward if you don't relent.
Free traffic is the profit of SEO done well. What do you think?