There are several ways by which one can make money online but, there are parameters we need to observe ensuring we are in the right perspective, rather than getting frustrated when desire results are not met.
A well tailored insight and consistency in focused hard work should guarantee wealth creation. In online business, a good knowledge on a niche market is always better when considering making money online.
A niche is a tiny, specialized marketplace where there is demand and supply with less competition, hungry buyers/seekers and the one that allows you follow your passion.
So, what do you know and want to share with the world for a fee. How better can you improve on existing product/services? What do you have that others need?  What creative ideas or invention do you have- your brain child.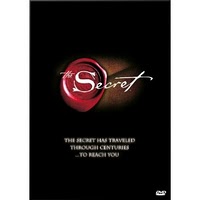 I believe you are capable of delivering your dreams. You may watch this DVD- The Secret to gain insight to your hidden power of enormous possibilities. Check my review before making purchase. It will help you. 
When you are able to put this into perspective, then you move to consider understanding the gimmicks of online business. How to make your ideas and inventions global is paramount to making money. Your knowledge of computer, internet, website creation, traffic drive, search engine optimization, keyword play, etc are key to insightful way of money making online. A blog in a particular niche packed with high paying adverts for example, is a way of making money, but do you have the knowledge base of how to drive traffic to it and fill the blog with quality content?
Combine creativity and innovation with the idea you have will definitely stand you out because, nothing seems new on the surface of the earth.
The idea you think is new, someone somewhere might have improved on it. Carve your unique style and be consistent in focus. Before long you shall reap in more money than you can ever image. Best of luck!
Image Credit: nicolasramirez
Level headed individual, writing blog post for Frandimore when not engrossed on projects.
Latest posts by Francis 'Toke (see all)